| | |
| --- | --- |
| Maid Name: | AYE AYE THIN |
| Nationality: | Myanmar maid |
| Experience: | New maid |
| Language: | English: (Fair) |
| Place Of Birth: | |
| Height: | |
| Weight: | |
| Religion: | |
| Marital Status: | |
| Number of Children: | |
| Siblings | |
| Expected Salary | |
| Education: | |
| Off-days: | |
| Language: | |
| From | To | Country | Employer | Main Duties | Remark |
| --- | --- | --- | --- | --- | --- |
| 2018 | 2022 | Myanmar | GARMENT FACTORY | WORKED 4 YRS IN YANGON FACTORY | |
| Areas of Work | Willingness | Experience | Evaluation | Comments |
| --- | --- | --- | --- | --- |
| Care of infants/children | | | | |
| Care of elderly | | | | |
| Care of disabled | | | | |
| General housework | | | | |
| Cooking | | | | |
| Language Skill: ENGLISH | | | | |
NAME: AYE AYE THIN
NATIONALITY: MYANMAR
VACCINATION: COMPLETED 3 DOSES IN MYANMAR
EMPLOYMENT HISTORY: NIL
FDW SKILL: CAN SPEAK ENGLISH WELL
SHE CAN TAKE CARE OF NEWBORN, YOUNG CHILDREN & DISABLE ELDERLY. SHE CAN COOK AND ABLE TO HANDLE ALL GENERAL HOUSEHOLD CHORES
SHE CAN WORK IN BIG HOUSE
SHE HAS NO CAR SICKNESS
SHE IS CHEERFUL AND HARDWORKING. SHE CAN SPEAK ENGLISH WELL. SHE HAS 2 SISTER AND NO BROTHER. SHE IS THE ELDEST IN THE FAMILY. HER PARENTS ARE FARMER.
SHE CAN TAKE CARE OF NEWBORN, YOUNG CHILDREN AND ELDERLY. SHE IS ALSO WILLING TO LEARN TO TAKE CARE OF NEWBORN & DISABLE ELDERLY IN SINGAPORE. SHE CAN COOK AND ABLE TO HANDLE ALL GENERAL HOUSEHOLD CHORES.
HER LOAN IS 5 MONTHS.
Maid Agency: First Select Employment Agency LLP
(License No.: 15C7780)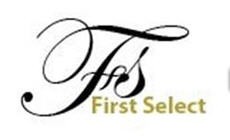 Address:
430 Upper Changi Road,
#01-23 East Village,
Singapore 487048
Tel:
9674 6025
Email:
firstselectllp@gmail.com


Contact Person:
Ms Anita Koh
Handphone:
9674 6025
Website:
firstselectllp.com
Office Hour:
11:30am to 7:00pm
SATURDAY, SUNDAY & PUBLIC HOLIDAY STRICTLY BY APPOINTMENT

Last updated on 04-08-2022.
Maid Agency:
First Select Employment Agency LLP
Contact Person:
Ms Anita Koh
Phone:
9674 6025
Contact Maid Agency Regarding AYE AYE THIN