This bio-data is no longer available.
Please contact the maid agency for more available bio-data.

Thank you.


Nationality:

Myanmar maid
Experience:
New maid
Language:

English: (Fair)
Mandarin/Chinese-Dialect: (Little)

Maid Agency: First Select Employment Agency LLP
(License No.: 15C7780)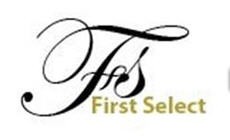 Address:
430 Upper Changi Road,
#01-23 East Village,
Singapore 487048
Tel:
9674 6025
Email:
firstselectllp@gmail.com


Contact Person:
Ms Anita Koh
Handphone:
9674 6025
Website:
firstselectllp.com
Office Hour:
11:30am to 7:00pm
SATURDAY, SUNDAY & PUBLIC HOLIDAY STRICTLY BY APPOINTMENT

Last updated on 14-10-2023.
Maid Agency:
First Select Employment Agency LLP
Contact Person:
Ms Anita Koh
Phone:
9674 6025